Predictive Maintenance Tools
Maintenance is an extremely crucial aspect of a wide range of organizations, particularly the ones associated with manufacturing. It is vital to a functioning production and may have a significant impact your bottom-line profits.
Maintenance can also aid in managing expenses by doing smaller and less costly repairs earlier, rather than waiting for major repairs.

In cases where equipment and assets are not provided with proper maintenance then they may malfunction and even break down suddenly, causing downtime.

Today advanced Predictive Maintenance Tools are available that you may use to ensure the maintenance and upkeep of your assets while reducing human efforts to collect routine data and boosting efficiency.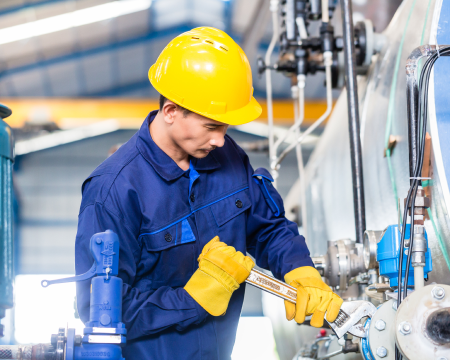 What is Predictive Maintenance?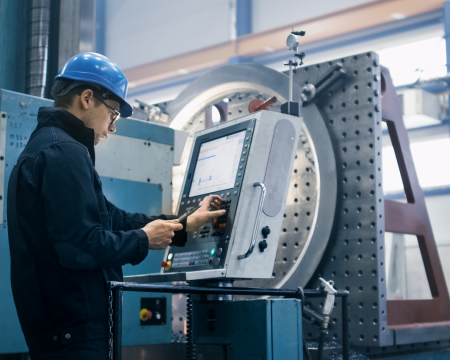 In simplest terms, predictive maintenance refers to a data-driven approach that analyses the condition of the machines & equipment sets in real-time, to prevent unplanned downtime and emergency repair expenses.

It is a proactive analysis process that allows you to make sure that all the important equipment, devices, and assets are functioning efficiently.

With the assistance of Predictive Maintenance Tools, you can determine the overall condition of a certain asset and subsequently predict when it would need maintenance.
Businesses typically suffer a lot due to sudden equipment breakdown, especially if it leads to production interruption.

When the health & performance of the assets are monitored in near real-time through automated systems, as opposed to quarterly manual inspections, it helps maintenance & reliability professionals to focus on the bad actors and take appropriate remedial action in order to prevent downtime.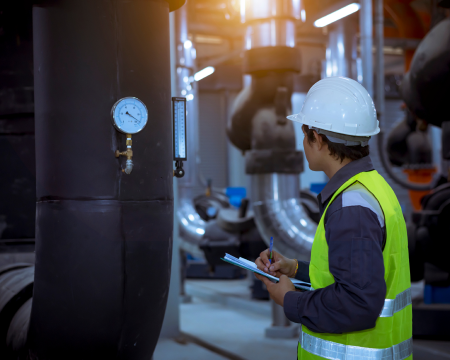 Predictive Maintenance Tools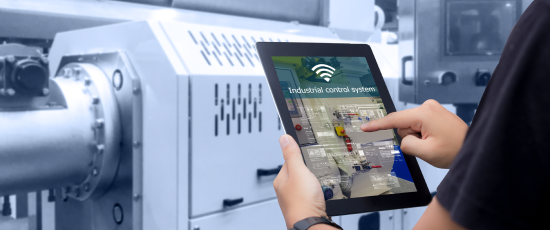 Wireless Industrial IoT Sensors
Wireless industrial IoT sensors can be used to measure & collect different output parameters of equipment sets, such as temperature, pressure, humidity, and vibration among others. These sensors collect complex machine health data without wires and can transmit data wirelessly over long distances, thereby overcoming the challenges of traditional wired sensors.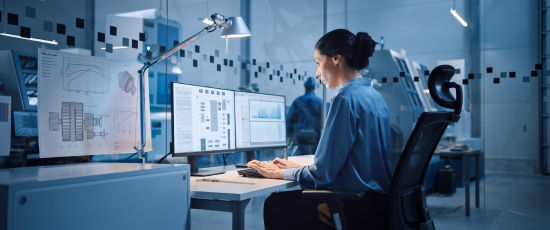 Predictive Maintenance Software
Predictive maintenance software is a powerful asset monitoring tool that typically uses complex data processing algorithms for the purpose of analyzing asset performance and predicting potential equipment failures. Maintenance and Reliability professionals can use this tool to subsequently create a proactive upkeep strategy that can cut down unplanned downtime.
Instead of waiting until an asset breaks down to perform a repair, predictive maintenance software would automate the maintenance procedure by scheduling upkeeps at the very first sign of a potential equipment problem.
Near real-time monitoring of an equipment set is possible with the help of automated predictive maintenance software, and it has the ability to competently track equipment performance over time. These tools, such as sensors and gauges, can monitor any kind of changes in equipment vibrations, temperature, or sound, in order to flag potential issues. This information subsequently syncs with the software that runs predictive maintenance analytics in order to competently evaluate equipment performance and determine whether repairs are needed or the asset has to be wholly replaced.
Advantages of Predictive Maintenance

Reducing downtime
---
Asset downtime is a huge issue for companies, especially if they are unplanned. Predictive maintenance aids in reducing the MTTR or meantime to repair. It helps identify the faulty areas of equipment and improve them accordingly before any major issue arises.

Reducing sudden asset failure
---
Usage of automated predictive maintenance tools can help manufacturers steer clear of sudden equipment failures by eliminating human errors and preventing asset breakdown.

Proactive maintenance
---
Being proactive about asset upkeep will allow your maintenance team to put more focus on value-added activities. It helps reduce both maintenance and inventory costs as well.

Increasing performance
---
As various machines and equipment run continuously for long periods of time, their performance starts decreasing due to various factors such as wear & tear. Their timely maintenance is needed for optimum performance and better productivity.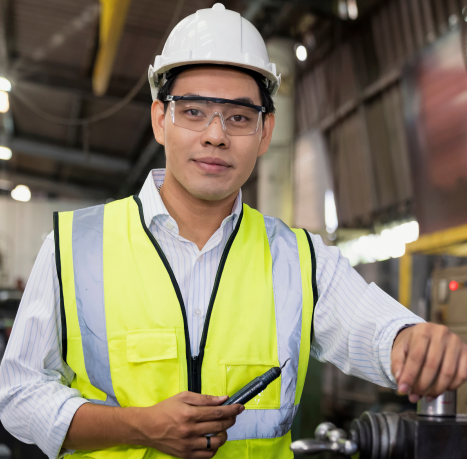 It is time to take initiative and leverage proper predictive maintenance solutions that allow your team to make informed decisions in time.

For gaining a competitive edge in the market, Nanoprecise Sci Corp uses advanced analytics to predict potential problems and resolve them before they arise.

Our latest predictive maintenance technologies can have a real impact on your production efficiency, and ensure fewer incidents and outages.
Customised to your Industry Needs
Reducing Downtime in Metal Industry
Our IoT driven Predictive maintenance solution helps to reduce downtime, monitor, collect exchange and analyze data from machines to enhance manufacturing processes of the metal industry.
Machine failure in the mines? No worries.
Our solutions can add immense value to your entire mining supply chain by harnessing the power of Industry 4.0. The asset performance will be optimized, costs and machine downtime can be reduced leading to a boost in ROI.
No more unplanned downtime in Cement Industry
Our Industry 4.0 digital solutions can help you tackle the challenges in cement production such as large energy consumption, high costs and complex processes.
Our advanced analytics can simplify complexities and help in real-time decisionmaking. Equipment lifespan and reliability will amplify due to our condition monitoring system.
Protect your assets with Zone Approved Solution
Our digitization solutions in industrial equipment maintenance can help oil and gas companies streamline maintenance. Our predictive analytics and conditional data monitoring help anticipate failures, reducing unplanned maintenance and unscheduled downtime.
No more Downtime, Keep your Machines Running in Chemical Plants
Our AI driven analytics can propel your chemical business to new heights of reliability by optimizing asset longevity and impacting top-line growth through proactive identification of upcoming machine failures. IoT driven asset maintenance solutions can provide immense flexibility and agility to production.
Frequently Asked Questions
There are three main types of predictive maintenance, which include vibrational analysis, infrared analysis, and acoustical analysis.
Any industry where certain equipment or machines are vital to its functioning would require predictive maintenance. This process is particularly important to manufacturing, transportation, utilities, and power generation industries.
Predictive maintenance tools are used to predict faults & failures in machines, by providing accurate, real-time information about their health. They even give a signal of how assets are performing subsequent to maintenance, which helps in ensuring that the process has been effective. Such tools are meant to continuously monitor the performance of the asset, and subsequently, generate and analyze data to deliver accurate information.
Planned downtime refers to the situation when your maintenance team schedules the asset maintenance, either as a regular upkeep process or to boost its performance. Unplanned downtime is just the opposite. It is not planned or scheduled. Sudden asset breakdowns and malfunctions caused unplanned downtime.
Predictive maintenance is important to maximize asset uptime and improve asset reliability, minimize the number of unexpected breakdowns, improve asset safety, as well as streamline maintenance costs.