Plant Engineering – 2021 Product of the Year Finalists
Finalist status further highlights our dedication and continued commitment towards empowering the modern industrial personnel with the right data at the right time, to manage critical assets remotely from anywhere everyday.
Plant Engineering has announced the finalists for the prestigious Product of the Year program, 2021. Plant Engineering is a trade publication and website that delivers strategic knowledge to maintenance and reliability professionals along with latest updates on manufacturing automation, future trends and reports on industry best practices.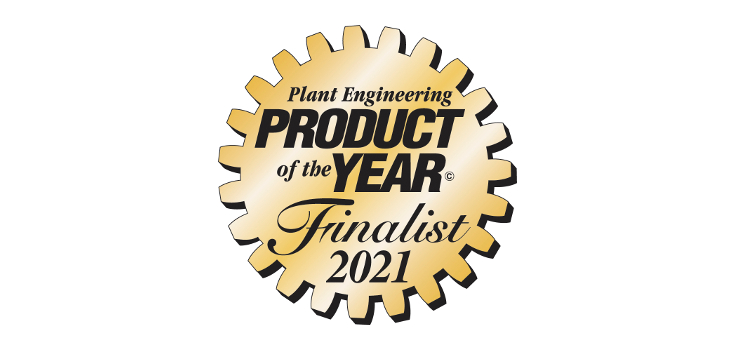 The Product of the Year program is the premier award for new products in the manufacturing and non-manufacturing industries. The annual program provides Plant Engineering's audience with information about the top new products in various sectors such as Asset Management, Electrical, HVAC, Mechanical, Power, Safety Sensors and Softwares among others. The Product of the Year Award honours companies that have developed smart and efficient products to solve the age-old problems prevalent in various industries.
The program recognizes innovators & visionaries, and attracts nominations from across the globe. The honor recognizes Nanoprecise Predictive Maintenance Solutions for its IIoT hardware and Artificial Intelligence & Machine learning that offers real-time insights into the health and performance of the machines. The automated AI-based Predictive Maintenance Solutions from Nanoprecise helps maintenance and reliability professionals to make faster and more accurate decisions about maintenance activities; driving operational efficiency to help improve productivity and reduce unplanned downtime.
With state-of-the-art hardware and customized patented softwares, the team at Nanoprecise have been driving the digital transformation of the manufacturing process for companies across the globe. Nanoprecise enables businesses in any industry sector to start their Industry 4.0 journey with a relatively small budget focused on key goals, while laying the foundation for IoT implementation at scale.
"We have more than doubled our Industrial IoT deployments with state-of-the-art hardware and our patented AI-based analysis platform over the past year. During this time, we have seen significant increase in the interest from numerous sectors including metals, oil & gas, cement, chemical manufacturing, and others. Nanoprecise works with leading companies not only to facilitate reduced unplanned downtime and increased productivity, but also to enhance time and cost savings in their maintenance activities. Our expertise and know-how of the manufacturing and production processes have helped our customers to scale IIoT deployments from small-scale pilots to global rollouts", says Graham Kawulka – VP Business Development, Nanoprecise Sci Corp.
Voting for Product of the Year opened, November 1st, 2021 and closes March 11th, 2022. You can consider voting for Nanoprecise Sci Corp through Plant Engineering
here
. A full list of finalists for the award can be found on the
website
.
About Nanoprecise Sci Corp
Nanoprecise is an automated AI based predictive maintenance solution provider that facilitates early detection of even small changes in machine operations well before they impact production or cause downtime. The Predictive Maintenance Solutions from Nanoprecise work towards achieving productive results, by offering highly valuable insights about the equipment and machinery. With a combination of AI + IoT + LTE technologies, Nanoprecise is able to provide seamless monitoring solution.
For More Details, Visit our website.