Industry 4.0 – Where to start?
Industry 4.0 is the digital transformation of the manufacturing and production sectors that allows to reduce costs and improve efficiency. However, implementing new technologies to drive the Industry 4.0 roadmap comes with its own challenges.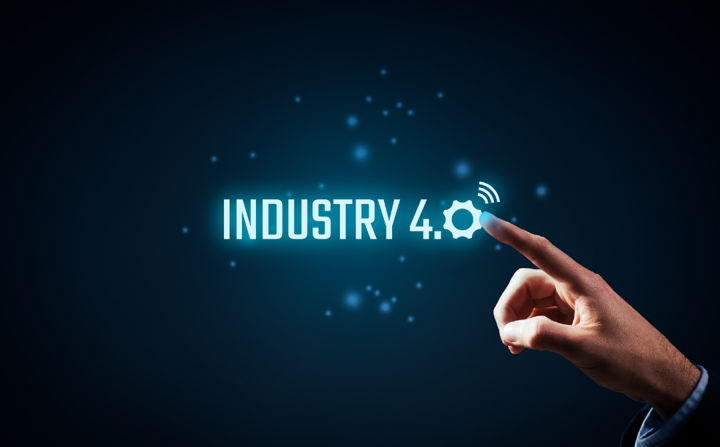 Industry 4.0 is the digital transformation of the manufacturing and production sectors that allows to reduce costs and improve efficiency. However, implementing new technologies to drive the Industry 4.0 roadmap comes with its own challenges.
To add to this, manufacturing companies sometimes adopt Industry 4.0 as an obligation rather than looking at it as an opportunity for growth. Some of them adopt a fragmented approach to Industry 4.0 by relegating it to only specific departments. This approach may hamper your success initiatives by limiting the potential benefits of the approach. Industry 4.0 must not be seen as a destination but a journey of incorporating latest technology from top down. This blog talks about the appropriate timeline for businesses to begin the Industry 4.0 journey.
  1. Survey Existing Plan
Before you decide to adopt Industry 4.0, perform a survey of the existing technology and automation status to establish the starting point. You can identify the systems and technology that can be useful in the future. Research your competitors as well as the technology providers, to read about their success, particularly in your industry.
  2. Develop a clear Vision
The most common roadblock faced in implementation of Industry 4.0 is the inability to predict how Industry 4.0 will impact your business and its position in the market. A clear vision needs to be established as to how technology can transform and bring in value addition to your operations. Research how it has impacted the competitors, industry giants and its influence in your niche industry. Analyze the technology providers, research their success in your industry and similar markets.  
  3. Garner Management Support
Any advancement or modernization requires the support of top management and senior executives. Gather enough information from trusted resources to showcase benefits of Industry 4.0 to the top management including its benefits and competitive advantage. The buy-in from Senior Leadership is driven by long term strategic vision. Ensure long-term vision with short-term focus, by linking strong use cases to business value.
  4. Partner with the Right Technology Provider
It is essential for you to partner with the right technology provider; someone who will help in the planning, implementation as well as the post-implementation phase. Be mindful that the right partner can make or break the growth trajectory, which is why you need to build a long term working partnership with the right technology provider.
  5. Pilot Test
Identify the tools and equipment needed to pilot test the technology, recognize its advantages and signs of success.   
Pilot testing Industry 4.0 will reveal its features such as flexibility, scalability and ability to provide data insights that can be used to significantly improve performance. Once the senior level buy-in is successful, there needs to be long-term commitment to allocate capital and human resources to implement the new solutions.
  6. Start on a small scale
If you are looking to introduce Industry 4.0 into your organization but are facing budgetary and other challenges, begin small before scaling up. Identify equipment and tools that can be integrated for a bigger strategy. Industry 4.0 solutions are flexible and can scale with the operations. Before you dive into integration of data and automation, begin with small agile changes, test and report the results.
Analyze the robustness of existing ERP systems and their capability to adapt to the more evolved world of connected smart devices and digital data before embracing any new technology.
  7. Begin with Predictive Maintenance
Industry 4.0 promotes Predictive Maintenance (PdM) which is the most easily adaptable solution. PdM plays a significant role in the transition to Industry 4.0 which is a dynamic and continuous process. Predictive maintenance includes all kinds of activities including repair, replacement, inspections and so on. These activities can be carried out in a phased manner through Industry 4.0.
  8. Embrace Cloud technology
Most new applications developed involve the cloud framework, the ideal platform for distributed systems and connectivity. If internal ERP and manufacturing systems are moved to the cloud, it frees up the time of your valuable IT staff to build Industry 4.0 infrastructure and related technologies.
  9. Integrate Operational and Information Technology
The key requirement of Industry 4.0 is the integration of operational technology with information technology. Operations technology (OT) involving machinery, assets, equipment and monitoring systems must be integrated with Information Technology (IT) that include storage, computing, and data analytics. Connect the OT teams with the IT teams to drive change, and investment in innovative Industry 4.0 capabilities.
The Final word
Embracing the digital imperative will provide organizations with significant competitive advantage. While Industry 4.0 adoption may seem daunting to some manufacturers, preparing well for it with the right mindset and all the information at hand can help. By viewing Industry 4.0 as a continuous journey, you can discover a variety of ways in which it can boost your business and keep you ahead of your competitors. Resources can be freed up to focus on the factory floor activities without other burdens. With Industry 4.0, only the first step is the hardest. If you are ready with the right plan, the right vision and the people, it can help you make a mark in the digitally powered industrial landscape.