Implementing Predictive Maintenance in Oil & Gas with Nanoprecise
Automated end-to-end Predictive Maintenance solution from Nanoprecise utilizes artificial intelligence (AI) to prevent equipment failure for oil and gas platforms. The AI-based intelligent automation system comprises a unique 6-in-1 IIoT sensor - MachineDoctor™, which describes the health of any rotating machinery. Combining this leading edge sensor hardware with a globally patented advanced signal processing algorithm that analyses data in real-time for early fault detection and remaining time to failure prediction in an automated process allows for significant value to be created.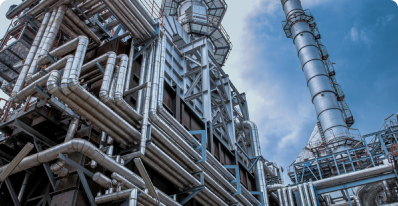 ---
Zone 0 Certified Hardware
The IIoT hardware from Nanoprecise is certified for use in hazardous/explosive atmospheres and complies to Atex and IECEx standards for Zone 0 along with C1D2. It can be installed in hazardous environments/explosive atmospheres and will still measure 6 streams of data. The sensors have been thoroughly tested and certified as per industry standards, to ensure safe operations and protect workers in industrial environments with hazardous/explosive atmospheres.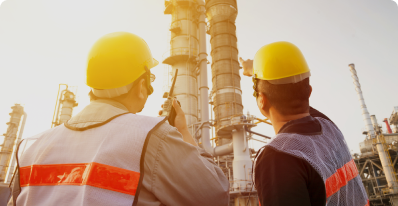 ---
Experienced Support
Our team of experienced professionals provide comprehensive support to get you up and running quickly. When anomalies are discovered, the system interacts with your team to help you find ways to make decisions and identify potential root causes. Operators can utilize our Predictive Maintenance service for oil & gas operations to get user-friendly real-time dashboards and reports that provide a detailed picture of the state of their assets.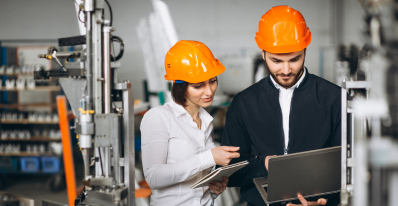 ---
Reduce redundancy, inspections, and maintenance depending on time
The reliability and forewarning provided by Nanoprecise are critical in lowering the need for human inspections, redundancy, and preventative maintenance that is not providing value. Nanoprecise eliminates the need to schedule unnecessary inspections and maintenance by precisely notifying when a machine does—and does not—require attention. Detecting an issue months in advance allows you to take care of and fix machines before they develop severe issues.