What makes our solutions unique?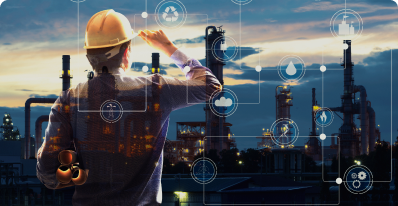 ---
AI and IoT
Our predictive maintenance tools use the combined capabilities of Artificial Intelligence and Industrial Internet of Things to offer an overall accuracy of 99% and forecast the remaining usable life of equipment sets.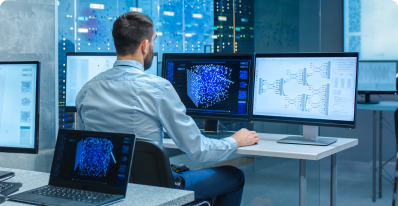 ---
Cross-platform scalability
We have got it all covered on your behalf, our solutions come with seamless networking and power options, and can be integrated with leading horizontal and vertical technology stacks, via open APIs. The System can also be deployed in multiple ways, thereby ensuring easy scalability across your operations.
---
Real-time Information on Machine Health
Dedicated mobile applications and a web portal provide operators with user-friendly data empowers maintenance and reliability professionals with the right data at the right time. It also ensures that you receive notifications and SMS alerts on a regular basis.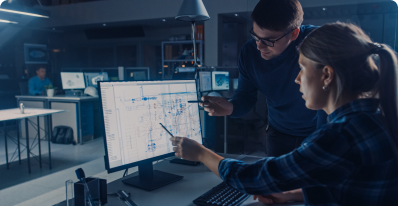 ---
Automated End-to-End Solution
Automation that goes beyond data collecting to include automated analysis and connections to other aspects of your digital transformation.
---
"Plug and Play" Deployment
With a totally wireless deployment and a DIY app for configuration, it is very simple and easy to set up the PdM solution and move or re-deploy sensor hardware
---
Costs and resources optimization
Spend your time performing maintenance while also enhancing your awareness of potential problems that could result in unplanned downtime.